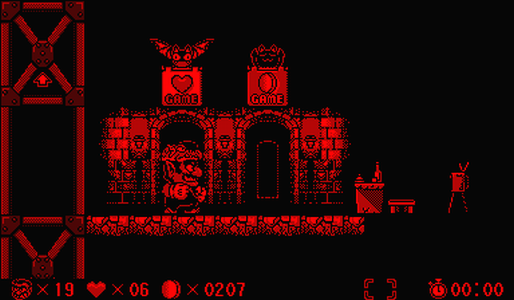 #90: Virtual Boy Wario Land
Released In: 1995
Developer: Nintendo
Publisher: Nintendo
Wario likes money. You like Wario. So join him, if you will, on the greatest action/platform story ever told entirely in red and black. No monochromatic adventure made thus far has come anywhere close to being as truly epic as Virtual Boy Wario Land, and it is highly unlikely that one will ever surpass it. So throw away your worn old copy of Nester's Funky Bowling and track down this game instead. It's way better.
Syd Lexia: This game suffers from an unfortunate and egregious lack of Boba Fett. Other than that, it's fucking awesome.
Douche McCallister: A haiku.
The Wario Land
Super Epic Awesomeness
It Is Very Fun
SpamBot 5000: Vialipro is the first non-prescription male sexual enhancement pill that is clinically proven to work in just 30 minutes after consumption. It is also proven to be just as effective as leading prescriptions such as Viagra, Cialis, and Levitra, but it does not have any of the negative side effects.