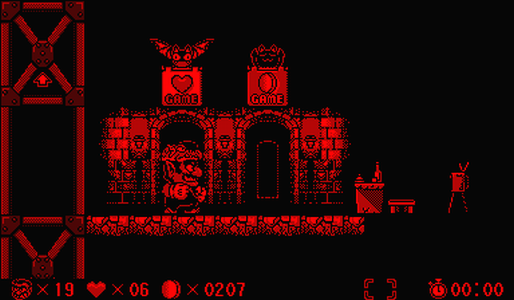 #87: Virtual Boy Wario Land
Released In: 1995
Developer: Nintendo
Publisher: Nintendo
Virtual Boy Wario Land is a video game designed for use on Nintendo's Virtual Boy handheld system. The game features Wario, who is on yet another quest to steal treasure and beat up random monsters and animals. The game is generally considered to be fun, but if you play it for too long, you will probably get really fucking dizzy and puke. Also, you might go blind.

- Sydapedia
Syd Lexia: This is the first of three versions of Virtual Boy Wario Land that you will see on this list. The fact that three separate versions exist and that they all managed to make the list stand as a testament to how phenomenally popular Virtual Boy Wario Land was back in the day. Personally, I don't think this version really should have made the list.
Valdronius: Back in the day, Virtual Boy Wario Land was the game that all other games wished they could be. It was light years ahead of anything else that was available on this side of the world. For some reason I always liked Wario. Maybe I understood his pain. Maybe I just liked farting.
SpamBot 5000: Jewish life in Seattle just got more interesting. Find Passover Seders, explore resources, meet people.