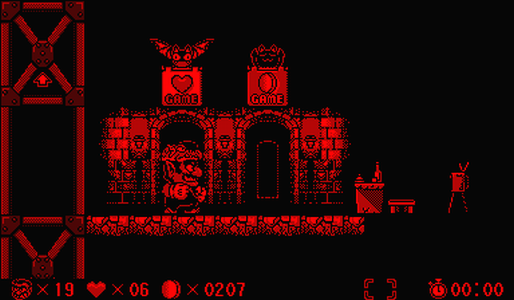 #74: Virtual Boy Wario Land
Released In: 1995
Developer: Nintendo
Publisher: Nintendo
Danger! Action! A third thing! These are Wario's destiny - and yours. Do you have the skill and courage to help Wario battle his way through mysterious underground caverns, taking short breaks every 20 minutes to prevent motion sickness, to acquire a ridiculous amount of mad loot? If you think you have what it takes, be warned: you will face off against a host of bizarre enemies with names like Chippy, Thorn-Ball, Blade-Face, Mask-Guy, and Vase-Based. Good luck, friends!
FNJ: Graphically, it's all there. Nice colors, nice detail. There is some amount of pop-up in some areas but not enough to ruin the game. There are also some nice cel-shaded comic cutscenes.
SpamBot 5000: Get Alvin and the Chipmunks: The Squeakquel, now on Blu-Ray and DVD.