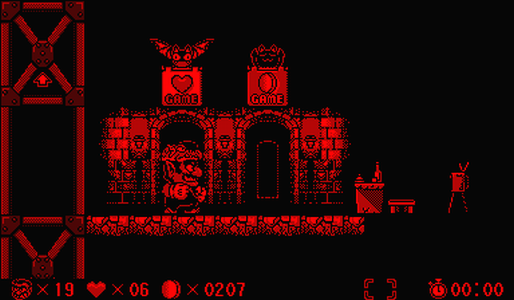 #73: Virtual Boy Wario Land
Released In: 1995
Developer: Nintendo
Publisher: Nintendo
One day, a man known as Wario was vacationing in the Awazon river basin when he was made aware of some strange creatures entering a waterfall. Wario followed them and discovered that there was a cave behind the waterfall that held a huge pile of treasure. The creatures tried to stop Wario from taking their treasure, but he made short work of them. Then, just as the greedy anti-hero was about to grab the treasure, the ground collapsed beneath him, sending him deep into the earth. Now it is up to you: assist Wario as he returns to the surface and grabs treasure!
Syd Lexia: The only bad thing about this game is that Chewbacca's levels are kind of boring.
Alexis Acid: My favorite part of this game are the Chewbacca levels. Chewie is really fun to play as, and his levels are incredibly well-designed.
SpamBot 5000: The Heavy Rain SuperGuide: Good luck catching the Oragmi Killer without it.