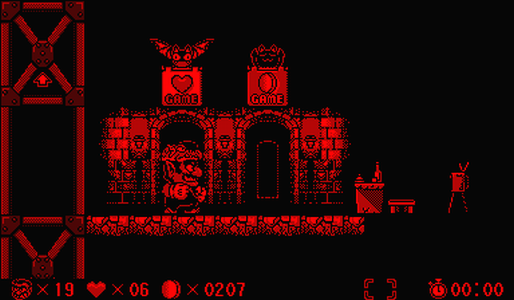 #71: Virtual Boy Wario Land
Released In: 1995
Developer: Nintendo
Publisher: Nintendo
I, Wario, have an interesting story to tell. One day during my vacation in the Awazon river basin, I landed my trusty seaplane, Bulldog, and decided to relax in the shadow of the beautiful Aldegara Waterfall. While basking in the sun, I spied some strange creatures with masks entering the waterfall. This piqued my interest!

I hurried over and followed them into the waterfall. Behind the falls there was a large cave, and in the back of the cave ... there was a vault filled with a glorious mountain of treasure!!

Some of the masked creatures jumped me, but I quickly overcame them. "This treasure is all mine now!", I thought to myself and rushed in to collect the loot. Suddenly, the floor collapsed and I fell!

I found myself deep within the Earth! I was quite angry and vowed revenge on these creatures, "I will get their treasure!!!"

- The Man In The Yellow Hat
Douche McCallister: Sorry Mario's Tennis, but Wario Land beat you out for this spot. While the decision was tough, the individual effort to play and rank these games was even tougher. Especially when everything in real life now looks like it's black and red.
SpamBot 5000: Experience real pirate adventures at Seafight, the online game!