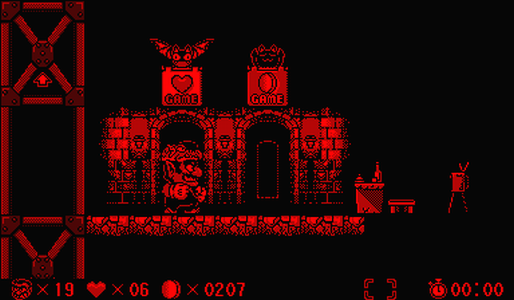 #70: Virtual Boy Wario Land
Released In: 1995
Developer: Nintendo
Publisher: Nintendo
Wario adores money. You adore Wario. So join him, now, on the single greatest action/platform story ever told entirely in red and black. No monochromatic adventure made thus far has come anywhere close to being as truly epic as Virtual Boy Wario Land, and it is increasingly unlikely that one will ever surpass it. So throw away your worn old copy of Panic Bomber and track down this game instead. It's way better.
FNJ: The first thing that comes to mind in Wario Land is that it's bit like Driver. The aim of the game is to complete the objectives given to you within the given time limit. An interesting concept is the fact that you have to shoot a number of targets whilst driving to sustain your "viewer points" for the virtual audience.
SpamBot 5000: History of Lucifer: Does he still exist today? Is he the Devil? Free video explains!