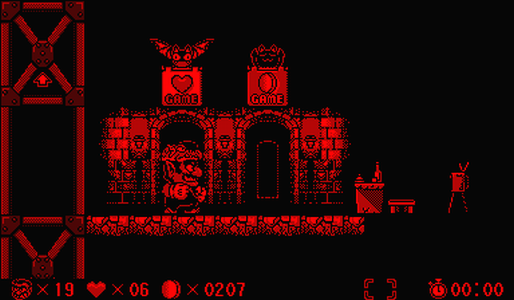 #69: Virtual Boy Wario Land
Released In: 1995
Developer: Nintendo
Publisher: Nintendo
On a vacation in the Awazon river, Wario stumbles across a hidden cave filled with treasure. Of course, being Wario, he wants it all to himself. But the treasure is guarded and soon he finds himself deep within the Earth as the floor crumbles underneath his feet. Now Wario must find his way back to the surface, all the while collecting the treasure he believes rightly belongs to him.

This 3D style platform game, following the tradition of the Mario and Wario platform games of the Game Boy, will have you using Wario's unique abilities to crash his way through the earth to the surface. His other abilities depend upon the hard hat he wears, and different ones are available that can come as an advantage.
- MobyGames
Syd Lexia: This game sold very poorly when it first came out. So poorly, in fact, that it was one of the biggest financial flops of its time. But as anyone with even half a brain knows, poor sales do not make a poor game; Final Fantasy VI was one of the greatest games of its era and it didn't originally sell very well in the American market either. Indeed, Virtual Boy Wario Land is not a bad game. It is a very cool platformer, not unlike Super Wario Land or Wario Land II. Virtual Boy Wario Land is a vastly underrated game, and one of the few hidden gems of the Virtual Boy.
SpamBot 5000: What to Feed Your Raiding Party: Recipes and Comics for Gamers!