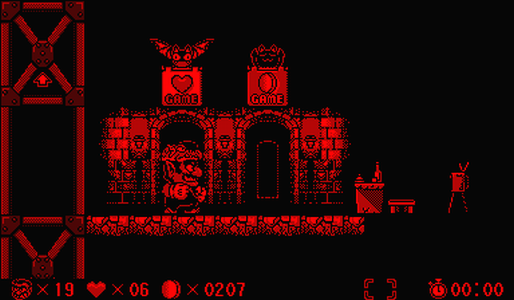 #67: Virtual Boy Wario Land
Released In: 1995
Developer: Nintendo
Publisher: Nintendo
Okay, so this one time, Wario had just awoken from a nap in the Awazon river basin. Then, he spied some strange creatures entering a waterfall. Wario followed them and discovered that there was a secret area behind the waterfall that held a huge pile of treasure. The creatures tried to stop Wario from taking their treasure, but he made short work of them. Then, just as the greedy anti-hero was about to grab the treasure, the ground collapsed beneath him, sending him deep into a maze of underground passages. Now it is up to you: help Wario return to the surface and grab the treasure!
Syd Lexia: You may have noticed that this is the seventh Nintendo game to make the list so far. The Virtual Boy's success can directly be attributed to its strong relationship with Nintendo. If Nintendo had released even one third as many titles for the Game Gear as they had for the Virtual Boy, Sega would have absolutely RAPED Virtual Boy in the handheld wars. Fortunately for the Virtual Boy, Nintendo highly favored its hardware.
Alexis Acid: I really wish Nintendo had made more Game Gear games. Sigh...
SpamBot 5000: Gasoline Retail. Gasoline Retail Directory. Find gas near you!