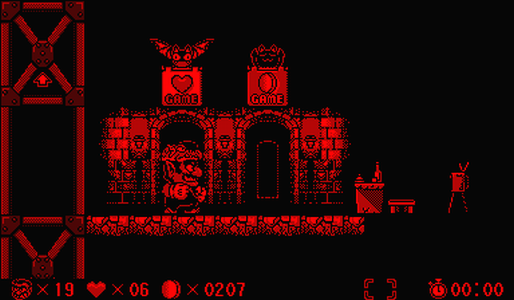 #65: Virtual Boy Wario Land
Released In: 1995
Developer: Nintendo
Publisher: Nintendo
One day, Wario found himself in the Awazon river basin. He decided to take a nap, and when he awoke, he noticed some masked creatures entering a waterfall. Wario followed them and discovered that there was a cave behind the waterfall that held a huge pile of treasure. The creatures tried to stop Wario from stealing their treasure, but he made short work of them. Then, just as the greedy anti-hero was about to claim his spoils, the ground collapsed beneath him, sending him deep into the earth. Now it is up to you: help Wario return to the surface and grab the treasure!
FNJ: You take the role of Wario, a criminal on death row, sentenced for murdering his own family; beating his wife to death, drowning one son and throwing the other out the window. The only thing is, Wario has no memory of this at all. Now being in prison may sound like it would be a bummer, but it gets even worse when everything goes to hell. Monsters show up and begin slaughtering everything in their path. Wario must now find away out of prison to discover the truth and escape the Awazon jungle.
SpamBot 5000: Buy Bleach Anime Here. Bleach Trading Cards Game In Stock Plush, PVC's, Action Figures & Toys.