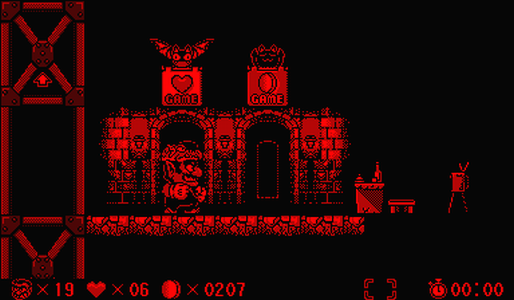 #63: Virtual Boy Wario Land
Released In: 1995
Developer: Nintendo
Publisher: Nintendo
Wario was vacationing in the Awazon river basin when he spied some strange little monsters entering a waterfall. Wario followed them and learned that there was a large cave behind the waterfall that held a huge pile of treasure. The little monsters tried to stop Wario from stealing their treasure, but he made short work of them. Then, just as the greedy anti-hero was about to grab the treasure, the ground collapsed beneath him, sending him far into the earth. Now it is up to you: help Wario return to the surface and grab the treasure!
Alexis Acid: Out of the hundred games on the list, this is the only one I haven't actually played. I keep meaning to give it a try, but I've never gotten around to it.
Kris Lexia: I guess I could contribute something. It won't be much, but whatever.
SpamBot 5000: Ask A Lawyer Online. 19 lawyers are online. Ask a question, get an answer ASAP.