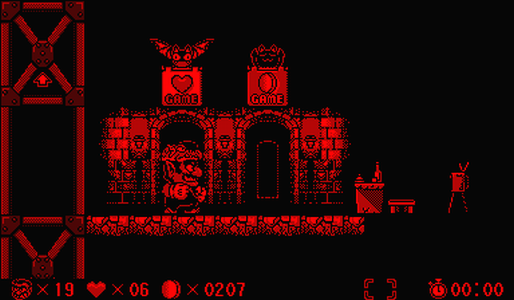 #61: Virtual Boy Wario Land
Released In: 1995
Developer: Nintendo
Publisher: Nintendo
Wario loves treasure. You love Wario. So join him, now, on the single greatest action/platform story ever told entirely in red and black. No monochromatic adventure made thus far has come anywhere close to being as truly epic as Virtual Boy Wario Land, and it is increasingly unlikely that one will ever surpass it. So throw away your worn old copy of Vertical Force and track down this game instead. It's way better.
Syd Lexia: Japanese people, professional game critics, and Nintendo apologists love Virtual Boy Wario Land. So does my sister.
Kris Lexia: Virtual Boy Wario Land is amazing. I never thought nausea, confusion, and headaches could be so much fun!
Syd Lexia: See? I fucking told you!
SpamBot 5000: Popup Blocker Download. CNet Editor's Choice Award Winner! Surf popup free. Download now.