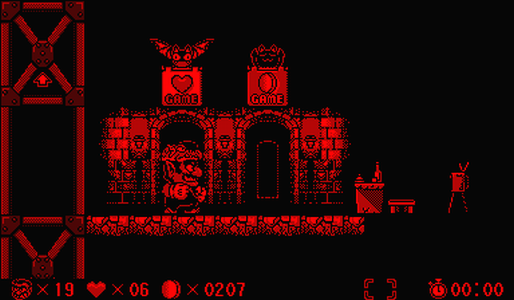 #59: Virtual Boy Wario Land
Released In: 1995
Developer: Nintendo
Publisher: Nintendo
Here's the story, of a man named Wario, who was vacationing in the Awazon river basin when he spied some sturdy creatures entering a waterfall. Wario followed them and discovered that there was a cavernous area behind the waterfall that held a respectable pile of treasure. The creatures tried to stop Wario from taking their treasure, but he made quick work of them. Then, just as the greedy protagonist was about to snag the treasure, the ground broke beneath him, sending him deep into the earth. Now it is up to you: help Wario return to the surface and grab the treasure!
Douche McCallister: The 59th best game on the Virtual Boy is none other than Virtual Boy Wario Land. Virtual Boy Wario Land shouldn't feel bad falling in this position. After all, it did beat 41 other games, and with games like #58 and #57 on the list, it's really hard to justify placing this one any higher.
SpamBot 5000: Washington Express: The fastest way to ship anything anywhere in the world.