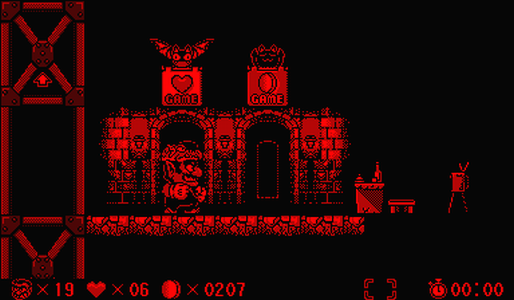 #57: Virtual Boy Wario Land
Released In: 1995
Developer: Nintendo
Publisher: Nintendo
It was supposed to be completely safe. But Virtual Boy Wario Land, the Awazon Genie's exotic island zoo of cloned monsters has turned into a living nightmare. Someone shut off the electric fences and now the monsters are loose. As Dr. Wario, you must complete two missions. First, you must rescue Maple Syrup's grandchildren, Chippy and Honey-Bee. Then, you must get the power back online so that everyone can escape.
Valdronius: Maybe my expectations are too high, but if a game frustrates me more than it entertains me in the first ten minutes of play, I'm not likely to play much longer. Getting killed by enemies is not my idea of fun, not to mention the shitty range of Wario's fire breath. This game is terrible. How did it make it to #57?
SpamBot 5000: Build Your Own Robot. Robot kits, parts, and tools. Free software and video guides.