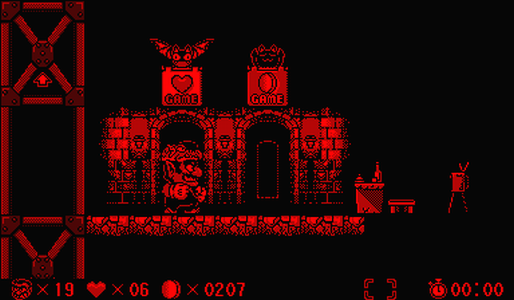 #83: Virtual Boy Wario Land
Released In: 1995
Developer: Nintendo
Publisher: Nintendo
Action! Treasure! Mystery! These are Wario's destiny - and yours. Do you have the skill and courage to help Wario battle his way through mysterious underground caverns, taking short breaks every 20 minutes to prevent headaches, to obtain a massive mountain of money? If you think you have what it takes, be warned: you will face off against a host of bizarre enemies such as Honey-Bee, Thorn-Ball, Bomb-Bat, and Chain-Saw Fish, and even some guys who don't have hyphens in their names. Good luck!
Valdronius: Why play the role of a fat Italian plumber from Brooklyn, when you could play as the even fatter nemesis to a fat Italian plumber from Brooklyn? Wario is twice the hero Mario is.
SpamBot 5000: PDF Converter 6 is the world's #1 solution for instantly turning PDF files into fully-formatted documents, forms, spreadsheets, and presentations - complete with text, columns, tables, and graphics. PDF Converter works within the applications that you use every day, including Microsoft Word, Excel and Outlook, as well as Corel WordPerfect.