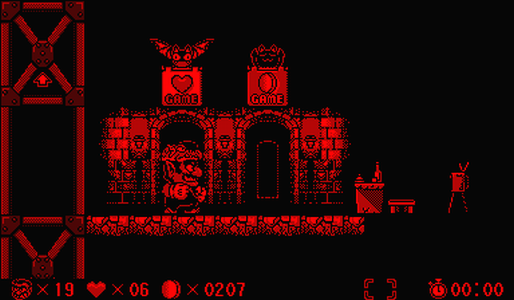 #80: Virtual Boy Wario Land
Released In: 1995
Developer: Nintendo
Publisher: Nintendo
One day, Wario was vacationing in the Awazon jungle when he saw some weird creatures entering a waterfall. Wario followed them and discovered that there was a cave behind the waterfall that held a sizeable pile of treasure. The creatures tried to stop Wario from taking their treasure, but he made short work of them. Then, just as the greedy airplane owner was about to steal the treasure, the ground collapsed beneath him, sending him deep into the earth. Now it is up to you: help Wario return to the surface and grab the treasure!
Syd Lexia: This game is often been described as Virtual Boy Wario Land Lite. That may be, but so what? Any game that can manage to be even half as cool as Virtual Boy Wario Land is worth playing. Also, this came out first.
Valdronius: I'm sort of disappointed that I missed out on this game when I was younger. It's a solid platformer through and through. The controls are smooth and the graphics are nice. Why didn't I ever play this game before?
SpamBot 5000: Hi, can you chat? I'm horny and all alone in City Name I Stole From Your Cookies. Can you help me?