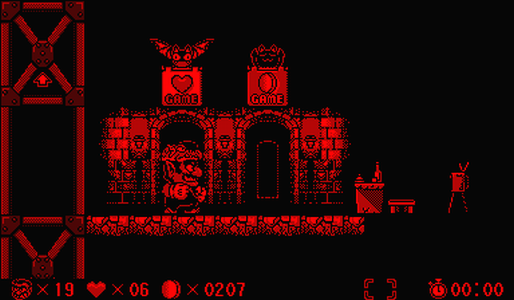 #78: Virtual Boy Wario Land
Released In: 1995
Developer: Nintendo
Publisher: Nintendo
Join Wario on a quest to steal treasure from subterranean caverns! Along the way, Wario will find several power-ups to aid him in his quest. First, there's the Viking Helmet, which turns our hero into Bull Wario. Bull Wario can create earthquakes by doing a body slam attack, stunning enemies and breaking any blocks that are underneath him. Second, there's the Eagle Statue. The statue turns our guy into Eagle Wario, granting him the power of flight. Finally, there's the Dragon Crystal. This power-up turns Wario into Sea Dragon Wario, allowing him to breathe fire. By combining the Dragon Crystal and Eagle Statue, Wario can become King Dragon Wario and use all the major abilities granted to him in the previous three forms.
Syd Lexia: Obey... WARIO! Destroy... MARIO!
Kris Lexia: Wrong game, idiot.
Syd Lexia: Oh, fuck you. Like you even know!
SpamBot 5000: We value your opinion! We are asking a select group of players to take a brief survey about Nintendo products. You will help Nintendo continue to provide the best products and services possible. The survey will take approximately 15 minutes to complete. Attention Club Nintendo members: Coins will not be awarded for completing this survey.