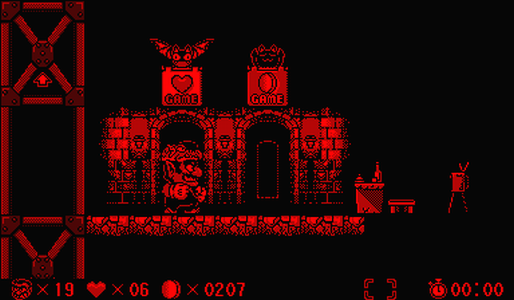 #55: Virtual Boy Wario Land
Released In: 1995
Developer: Nintendo
Publisher: Nintendo
Danger! More danger! Ever more danger still! These are Wario's destiny - and yours. Do you have the skill and courage to help Wario battle his way through mysterious underground caverns, taking short breaks every 20 minutes to prevent motion sickness, to acquire a ridiculous amount of mad loot? If you think you have what it takes, be warned: you will face off against a host of bizarre enemies with names like Chippy, Mask-Guy, Coo-Coo, Blade-Face, Vase-Based, and Mastah Mosquito. Win as only you can!
Alexis Acid: This game is abnormally enchanting, much like Kris Lexia.
Kris Lexia: I'm not abnormally enchanting. Now the question is... who are you?
SpamBot 5000: Question? Get the best answers faster at Ask.com. Try it now!