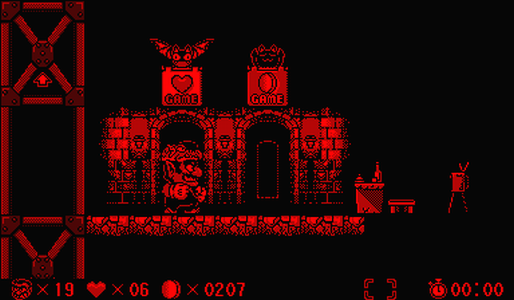 #52: Virtual Boy Wario Land
Released In: 1995
Developer: Nintendo
Publisher: Nintendo
Wario likes the money. You like the Wario. So join him, now, on the single greatest action/platform story ever told entirely in red and black. No monochromatic adventure made thus far has come anywhere close to being as truly epic as Virtual Boy Wario Land, and it is increasingly unlikely that one will ever surpass it. So throw away your worn old copy of Virtual League Baseball and track down this game instead. It's way better.
Jareth The Goblin King: How you turn my world, you precious game. You starve and near exhaust me. Everything I've done, I've done for you; I move the stars for no one.
SpamBot 5000: Rent, buy, or download over 95,000 movies including new release movies at Blockbuster.com. Your source for movie reviews, ratings, and more.