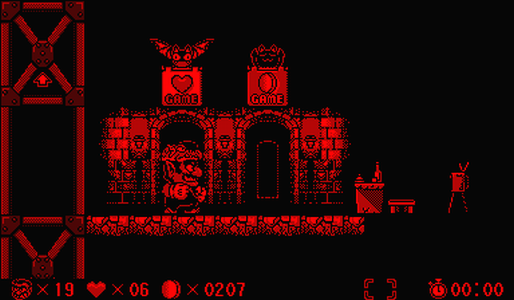 #47: Virtual Boy Wario Land
Released In: 1995
Developer: Nintendo
Publisher: Nintendo
Official incident report: Wario was vacationing in the Awazon river basin when he noticed some interesting creatures entering a waterfall. Wario followed them and found that there was a cave behind the waterfall that held a beastly pile of treasure. The creatures tried to stop Wario from taking their treasure, but he made short work of them. Then, just as the greedy anti-hero was about to steal the treasure, the ground collapsed beneath him, sending him deep into the earth. Now it is up to you: help Wario return to the surface and grab the treasure!
Valdronius: This was one of the first games released on the Virtual Boy, and I feel it used the new specs for the system quite well. It may not have been as fun as Virtual Boy Wario Land, but it was a good game nonetheless. A little frustrating at times, and sometimes you did want to punch those bastard Mask-Guys in the face, but it was all good. This came out in 1995!? Man, I feel old.
SpamBot 5000: Buy movie tickets in advance, find theater showtimes, view trailers, read reviews and more at Fandango.