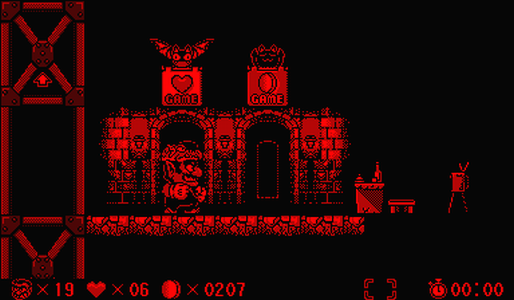 #43: Virtual Boy Wario Land
Released In: 1995
Developer: Nintendo
Publisher: Nintendo
Wario enjoys treasure. You enjoy Wario. So join him, now, on the single greatest action/platform story ever told entirely in red and black. No monochromatic adventure made thus far has come anywhere close to being as truly epic as Virtual Boy Wario Land, and it is increasingly unlikely that one will ever surpass it. So throw away your worn old copy of 3D Tetris and track down this game instead. It's much better.
Kris Lexia: Wario's moustache looks like crinkle-cut french fries. Delicious!
SpamBot 5000: SydLexia.com: A Descent Into Pop Culture Madness. Articles that focus primarily on movies, music, TV shows, toys and video games from 1980 to 1995.