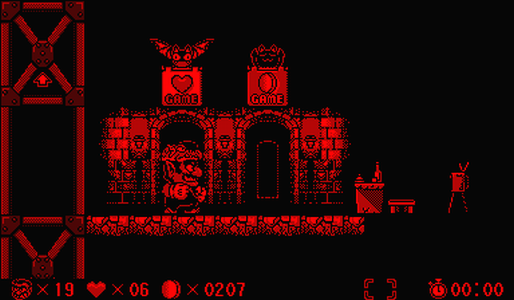 #40: Virtual Boy Wario Land
Released In: 1995
Developer: Nintendo
Publisher: Nintendo
One afternoon, Wario was on vacation in the Awazon jungle when he spied some strange creatures entering a cataract. Wario followed them and discovered that there was a cave behind the cataract that held an enormous pile of treasure. The creatures tried to stop Wario from taking their treasure, but he made short work of them. Then, just as the greedy anti-hero was about to grab the treasure, the ground collapsed beneath him, sending him far into the earth. Now it is up to you: help Wario return to the jungle and snag the treasure!
Valdronius: I'll admit that Virtual Boy Wario Land looks nice and is pretty wacky, it just doesn't interest me as a video game. The television show was funny, but there are many platformers I'd take over this one in a heartbeat.
SpamBot 5000: See what's happening on MySpace! Find friends & classmates, meet new people, listen to free music & build playlists, share photos, watch videos, and more.