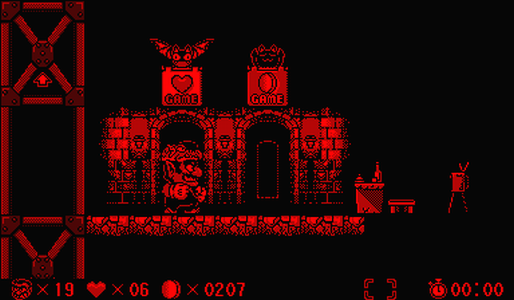 #39: Virtual Boy Wario Land
Released In: 1995
Developer: Nintendo
Publisher: Nintendo
One day, Wario was vacationing on a vacation in the Awazon river basin when he spied some strange creatures entering a watery waterfall. Wario followed them and discovered that there was a cavernous cavern behind the watery waterfall that held a valuable pile of piled valuables. The creatures tried to stop Wario from taking their treasure, but Wario stopped the creatures from stopping him. Then, just as the greedy anti-hero was about to grab the treasure, the ground collapsed beneath him, sending him deep into the deep earthy earth. Now it is up to you: help Wario return to the surface and grab the treasure!
Valdronius: Though I didn't care much for the controls in this game, I always love games that blend action and thinking. I never could get past those damn Honey-Bees though. Stupid Maya and her stupid bitch friends.
SpamBot 5000: Nikon. Dream of Nikon. Low prices on top brands, models.