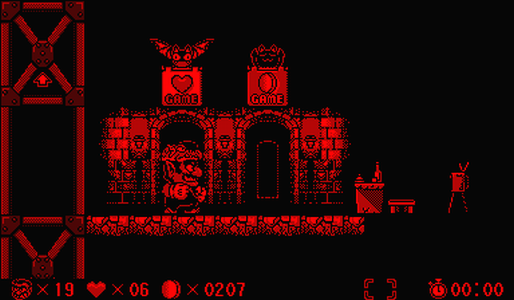 #38: Virtual Boy Wario Land
Released In: 1995
Developer: Nintendo
Publisher: Nintendo
One random day, this random guy named Wario was randomly vacationing in the Awazon river basin when he randomly spied some random creatures entering a random waterfall. Wario randomly followed them and discovered that there was a random cave behind the random waterfall that held a random pile of treasure. The creatures randomly tried to stop Wario from randomly taking their random treasure, but he made randomly short work of them. Then, just as the random anti-hero was about to randomly grab the treasure, the ground randomly collapsed beneath him, randomly sending him deep into the random earth. Now it is randomly up to you: help Wario return to the surface and grab the random treasure!
Syd Lexia: Best platformer ever. OK, maybe that's a bit extreme. But Virtual Boy Wario Land was a weird, wacky, wonderful platformer which was both brilliant in its design and flawless in its execution. They say that the brightest stars burn out the fastest, and such was definitely the case with Virtual Boy Wario Land. Is there no justice in this world?
SpamBot 5000: Oprah.com is the official website for everything in Oprah's world. Find advice on your health, beauty, cooking and recipes.