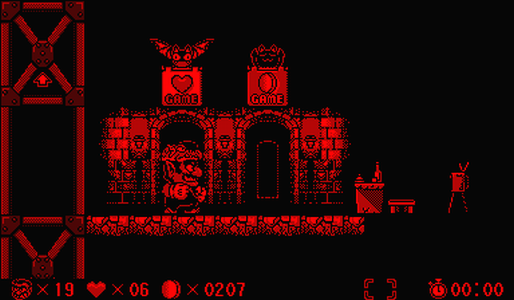 #37: Virtual Boy Wario Land
Released In: 1995
Developer: Nintendo
Publisher: Nintendo
One day, while Wario was on a vacation in the Awazon jungle, he saw some strange creatures enter a waterfall. Wario followed them and discovered that there was a cavern behind the waterfall that held a gargantuan pile of treasure. The creatures tried to stop Wario from taking their precious treasure, but he beat the hell out of them. Then, just as the greedy Wario was about to get the treasure, the ground collapsed beneath him, sending him deep into the earth. Now it is up to you: help Wario return to the jungle's surface and grab the treasure!
Syd Lexia: Why the hell is this game ranked higher than Virtual Boy Wario Land? Virtual Boy Wario Land was an okay game, but Virtual Boy Wario Land blew it out of the water. Whereas Virtual Boy Wario Land suffered from slowdown problems, Virtual Boy Wario Land ran perfectly. Virtual Boy Wario Land was also more colorful and more interesting. And more difficult. Oh, maybe that's why.
SpamBot 5000: Photobucket offers image hosting, free photo sharing and video sharing. Upload your photos, host your videos, and share them with friends and family.