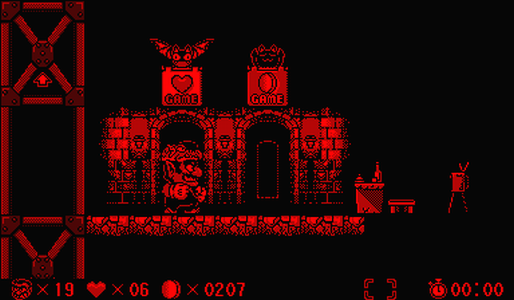 #36: Virtual Boy Wario Land
Released In: 1995
Developer: Nintendo
Publisher: Nintendo
One day, Wario was vacationing in the Awazon river basin when he spied some strange creatures entering a waterfall. Wario followed them and discovered that there was a cave behind the waterfall that held a huge pile of treasure. The creatures tried to stop Wario from taking their treasure, but he made short work of them. Then, just as the greedy anti-hero was about to grab the treasure, the ground collapsed beneath him, sending him deep into the earth. Now it is up to you: help Wario return to the surface and grab the treasure!
NERO: As the debate over whether Virtual Boy Wario Land is overrated or underrated rages, I would like to argue that it is an example of a game that does what it sets out to perfectly, but treads absolutely no new ground. While some people complain that the levels are styled far too similar to those of genre innovator Virtual Boy Wario Land, they are creative enough that homage is a far more fitting description. Besides, the flipper sections on Level 11 are some of the most finely tuned jumping puzzles on the console.
SpamBot 5000: Quick Media Player, Now. Ultra Fast Download - Quickplayer Latest Version - 100% Guaranteed!