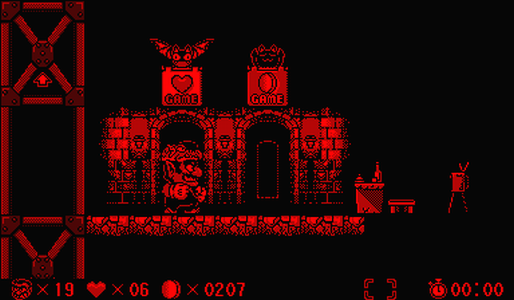 #30: Virtual Boy Wario Land
Released In: 1995
Developer: Nintendo
Publisher: Nintendo
A day is a period of time lasting 24 hours. One day, Wario was resting in the Awazon river basin when he noticed some weird creatures entering a waterfall. Wario followed them and discovered that there was a cave behind the waterfall that held a gigantic pile of treasures. The weird creatures tried to stop Wario from taking their treasures, but he made short work of them. Then, just as the greedy anti-hero was about to grab the treasures, the ground collapsed beneath him, sending him deep into the earth. Now it is up to you: help Wario return to the surface and seize the treasures!
Syd Lexia: You know, you can't bring up this game without someone lecturing you about how it's not sequel to Virtual Boy Wario Land. Who the fuck cares if it's the sequel to Virtual Boy Wario Land? It's a great game on its own merits. The game is fun to play, and the music is absolutely fantastic.
SpamBot 5000: Your Xbox 360 broken? Repair quickly. Guaranteed fix or 100% money back!