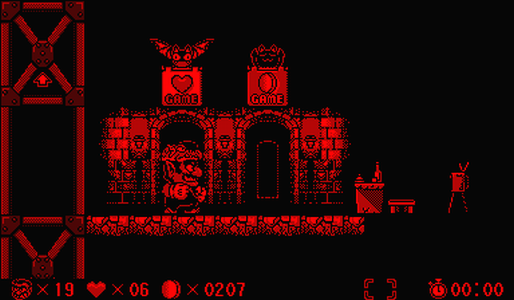 #26: Virtual Boy Wario Land
Released In: 1995
Developer: Nintendo
Publisher: Nintendo
Wario is enthralled by money. You are enthralled by Wario. So join him, now, on the single greatest action/platform story ever told entirely in red and black. No monochromatic adventure made thus far has come anywhere close to being as truly epic as Virtual Boy Wario Land, and it is increasingly unlikely that one will ever surpass it. So throw away your worn old copy of Galactic Pinball and track down this game instead. It's a whole lot better.
Valdronius: Some people *ahem* thoroughly despise this game. I however, do not, possibly because I never really played its predecessor. I knew about it, of course, but to me this game was a fresh platformer. The characters were kind of goofy, but that was most of the fun. I still hate that bastard that kept spitting in my eye though.
SpamBot 5000: Severance Pay Advice? Free Consultation! Legal Experts. Get A Great Severance Package.