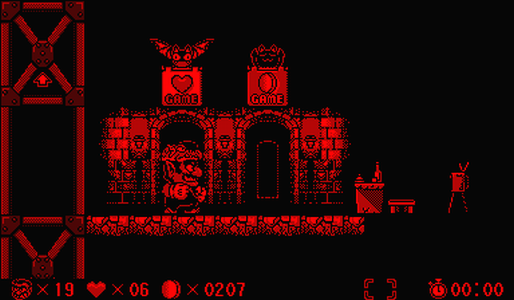 #24: Virtual Boy Wario Land
Released In: 1995
Developer: Nintendo
Publisher: Nintendo
Hazards! Action! Excitement! These are Wario's destiny - and yours. Do you have the skill and courage to help Wario battle his way through mysterious underground caverns, taking short breaks every 20 minutes to prevent motion sickness, to acquire a ridiculous amount of mad loot? If you think you have what it takes, be warned: you will face off against a host of bizarre enemies with names like Mask-Guy, Chain-Saw Fish, Honey-Bee, Vase-Based, and Mastah Mosquito. Good luck!
Syd Lexia: This game separates the adults from the little kiddies, the true gamers from the poseurs. Many casual gamers from the Virtual Boy era haven't even heard of this game, but hardcore gamers fondly remember it as one of most ridiculously amazing games ever made. It's fun, funny, and surprisingly challenging. You think you're a REAL gamer? Play this game. If you don't fall madly in love with it, you're a fucking shithead. Go play Madden 2008.
SpamBot 5000: Cheap mobile phone. Get some of the lowest rates on mobile phone deals. The future of cell phone technology.