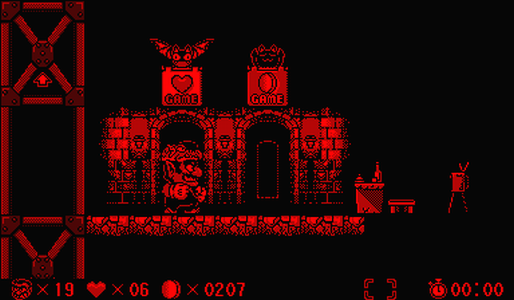 #23: Virtual Boy Wario Land
Released In: 1995
Developer: Nintendo
Publisher: Nintendo
One afternoon, Wario was resting in the Amazon Awazon river basin when he spied some fascinating creatures entering a waterfall. Wario followed them and discovered that there was a cave behind the waterfall that held an impressive pile of treasure. The creatures tried to stop Wario from taking their treasure, but he made short work of them. Then, just as the greedy anti-hero was about to grab the treasure, the ground collapsed beneath him, sending him deep into the earth. Now it is up to you: help Wario return to the surface and grab the treasure!
Syd Lexia: This game kicks major ass and I could write pages upon pages of stuff about it. But instead I'll leave you with one word: BARF!
SpamBot 5000: Bad credit? No problem. We can help! Don't let bad credit keep you from moving forward.