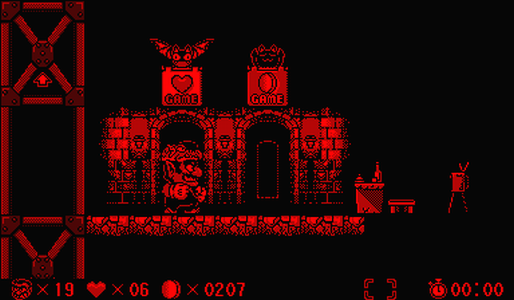 #22: Virtual Boy Wario Land
Released In: 1995
Developer: Nintendo
Publisher: Nintendo
In a time not too far past, Wario was vacationing in the Awazon river basin when he spied some Mask-Guys entering a waterfall. Wario followed them and discovered that there was a cave behind the waterfall that held a huge pile of treasure. Mask-Guys tried to stop Wario from taking their treasure, but he made short work of them. Then, just as the greedy Wario was about to grab the treasure, the ground collapsed beneath him, sending him deep into the earth. Now it is up to you: help Wario return to the surface and take the treasure!
Valdronius: Nintendo was one of my favorite companies in the 90s. They published a lot of great games for the Virtual Boy, and though we still have one more Nintendo games to come on this list, I believe that this was their masterpiece. It has a similar style to Virtual Boy Wario Land, but with all aspects taken to a higher level. This is one of the finest Virtual Boy games ever made, and I think #22 might be a little lower than it deserves.
SpamBot 5000: Any Mac software you can imagine. CAD, 3D graphics, image processing software for you.