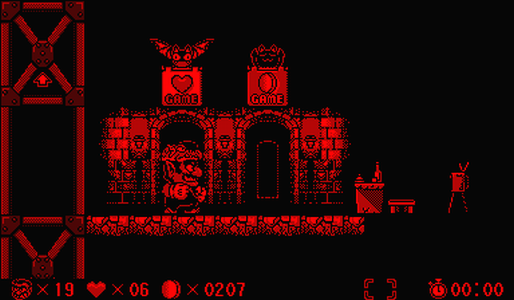 #21: Virtual Boy Wario Land
Released In: 1995
Developer: Nintendo
Publisher: Nintendo
One fateful November day, Wario was vacationing in the Awazon river basin when he spied some unusual creatures entering a waterfall. Wario followed them and discovered that there was a cavern behind the waterfall that held a huge pile of treasure. The creatures tried to stop Wario from taking their treasure, but he made short work of them. Then, just as the greedy anti-hero was about to grab the treasure, the ground collapsed beneath him, sending him deep into the earth. Now it is up to you: help Wario return to the surface and grab the treasure!
Syd Lexia: I love this game for one simple reason: it does not contain Super Macho Man and his incredibly creepy man tits.
SpamBot 5000: Many website owners are not sure whether today's marketplace is the right environment to sell their websites. What they may not know is that the marketplace today is just as active as it ever has been. At Quiet Light Brokerage, we hear from buyers time and time again that are actively looking for quality web businesses for sale and have been for a while. We have seen first-hand just how active the buyer market is. Several of the established web businesses that we have sold this year have not been on the market for more than a week before their owners received lucrative and generous offers.