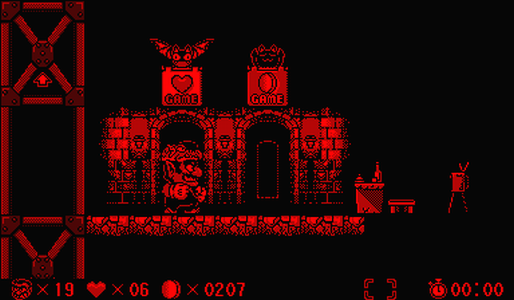 #19: Virtual Boy Wario Land
Released In: 1995
Developer: Nintendo
Publisher: Nintendo
It was the 1990s, and Wario was vacationing in the Awazon river basin. He spied some strange critters entering a waterfall. Wario followed them and discovered that there was a cave behind the waterfall that held a huge pile of treasure. The strange critters tried their best to stop Wario from taking their treasure, but he made short work of them. Then, just as the greedy anti-hero was about to grab the treasure, a trap sprung open, sending him deep into the earth. Now it is up to you: help Wario return to the surface and grab the treasure!
Syd Lexia: So. fucking. good.
SpamBot 5000: Umbrella gifts, $5.95 and up. Jumbo golf umbrellas for all occasions. Handles custom printed and screen printing available. Call toll-free. Fast service.