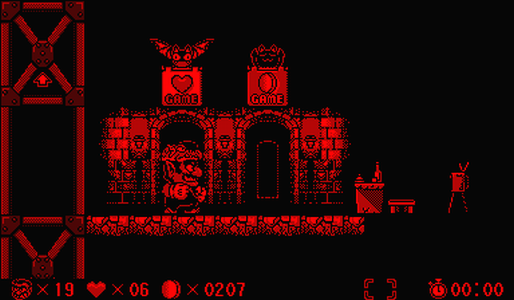 #14: Virtual Boy Wario Land
Released In: 1995
Developer: Nintendo
Publisher: Nintendo
Peril! Action! Excitement! These are Wario's destiny - and yours. Do you have the skill and courage to help Wario battle his way through mysterious underground caverns, taking short breaks every 20 minutes to prevent motion sickness, to acquire a ridiculous amount of mad loot? If you think you have what it takes, be warned: you will face off against a host of bizarre enemies with names like Chain-Saw Fish, Blade-Face, Vase-Based, and Mastah Mosquito. Beat them if you can!
JRA: The difficulty of this game is precisely the reason Game Genie was invented. Shit, the fact that I beat this game with Game Genie when I was a kid is probably the only reason I can still tolerate it today.
SpamBot 5000: Motorola Devour. A sleek aluminum body that streams all your tweets and feeds into one place with Motoblur. Exclusively at Verizon.