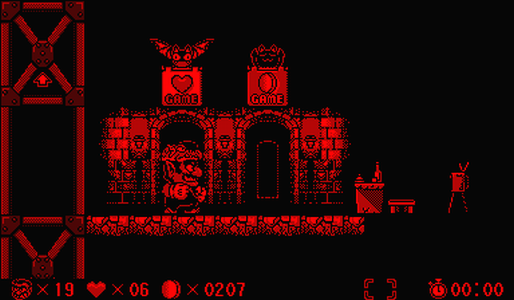 #10: Virtual Boy Wario Land
Released In: 1995
Developer: Nintendo
Publisher: Nintendo
Okay, so this one time, Wario was hanging out in the Awazon river basin when he saw three guys entering a waterfall. Wario followed the guys and discovered that there was a cave behind the waterfall that held a huge pile of treasure. The guys tried to stop Wario from taking their treasure, but Wario made short work of the guys. Then, just as the greedy Wario was about to grab the treasure, the ground collapsed beneath him, sending him deep into the earth. Now it is up to you: help Wario return to the surface and grab the treasure!
Syd Lexia: If you've learned one thing from this list, it should be that Virtual Boy Wario Land was crazy popular in the early 90s. Then again, you probably should have already fucking known that. It's not the best game, especially compared to everything ranked 11-20, but I'll be damned if I didn't spend a combined total of 2,856 hours playing various incarnations of it between 1995 and 1995.
SpamBot 5000: Texts From Last Night. Remember that text you shouldn't have sent last night? We do.