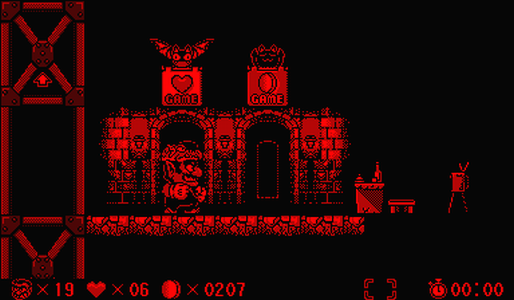 #8: Virtual Boy Wario Land
Released In: 1995
Developer: Nintendo
Publisher: Nintendo
One day, Wario was chilling out, maxing, and relaxing all cool in the Awazon river basin when he spied some strange creatures entering a waterfall. Wario followed them and discovered that there was a cave behind the waterfall that held a huge pile of treasure. The creatures tried to stop Wario from taking their treasure, but he made short work of them. Then, just as the greedy anti-hero was about to grab the treasure, the ground collapsed beneath him, sending him deep into the earth. Now it is up to you: help Wario return to the sunlight and grab the treasure!
Syd Lexia: I'd always go after the ducks. Maybe it's because the game was called Virtual Boy Wario Land and I subconsciously felt obligated to shoot the ducks as a result. Or maybe it's because murdering live animals is fun.
Valdronius: Virtual Boy Wario Land is my favorite Virtual Boy game of all time, bar none. I thought it was general consensus that it was the best title in the series, but apparently I thought wrong. It has memorable characters, solid play control, and a great soundtrack. The sheer awesomeness of this game cannot be described in words. I command you to go and play it now.
SpamBot 5000: Dark Maze Studios. Home of Press Start, Turkish Rambo, and other outlandish movies and videos!