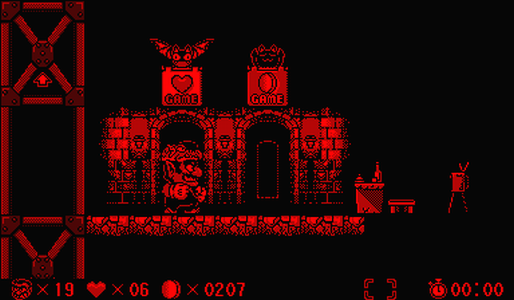 #51: Virtual Boy Wario Land
Released In: 1995
Developer: Nintendo
Publisher: Nintendo
Pay attention, because this is important: Wario was vacationing in the Awazon river basin one day, when he spied some small, masked creatures entering a waterfall. Wario followed them and discovered that there was a cave behind the waterfall that held a huge pile of treasure. The masked creatures tried to stop Wario from pilfering their treasure, but he made short work of them. Then, just as the greedy anti-hero was about to take the treasure, the earth collapsed beneath him, sending him deep into the ground. Now it is up to you: help Wario return to the surface and grab the treasure!
Syd Lexia: This is the first Wario game to have any sort of real plot, and the plot is done very well. I miss the old 8-bit Wario sprite, but other than that, this game is phenomenal.
Valdronius: This game lacks the appeal the previous six had. Well, maybe just the previous four. Either way, this is a nice game, but not for me.
SpamBot 5000: American Express cards. Authorized partner, compare & apply! Learn about rates and rewards here.