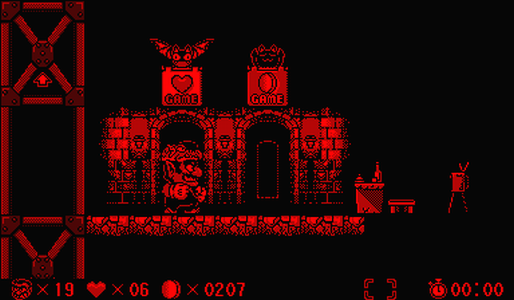 #42: Virtual Boy Wario Land
Released In: 1995
Developer: Nintendo
Publisher: Nintendo
Avast, ye gamers and behold a great story! One day, Wario was on a vacation in the Awazon river basin when he slyly spied some strange creatures entering a waterfall. Wario followed them and discovered that there was a cave behind the waterfall that held a huge pile of treasure. The creatures tried to prevent Wario from taking their treasure, but he made short work of them. Then, just as the greedy Wario was about to grab the treasure, the earth collapsed beneath him, sending him deep into an underground labyrinth. Now it is up to you: help Wario return to the surface and grab the treasure!
Syd Lexia: When I first heard about Wario Land, I assumed it had something to do with Hulk Hogan. When I found out that it didn't, I avoided the game for many years. I wish I hadn't, because this was one of the best games for the Virtual Boy.
SpamBot 5000: FedEx Kinko's is now FedEx Office. Printing, document services and more.