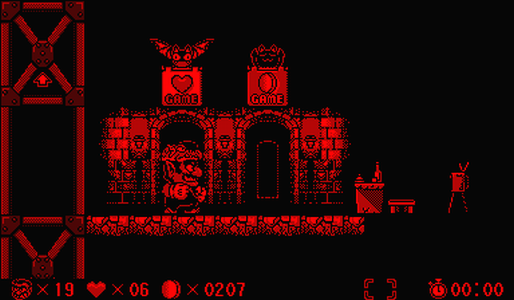 #29: Virtual Boy Wario Land
Released In: 1995
Developer: Nintendo
Publisher: Nintendo
Remember the time that Wario was vacationing in the Awazon river basin? He spied some interesting creatures entering a waterfall and followed them. In doing so, Wario discovered that there was a cavern behind the waterfall that held an enormous pile of treasure. The creatures tried to stop Wario from taking their treasure, but he made short work of them. Then, just as the avaricious anti-hero was about to grab the treasure, the ground collapsed beneath him, sending him deep into the earth. Now it is up to you: help Wario return to the surface and collect the treasure!
Syd Lexia: In Lucasian fashion, this game is presented as the fifth episode of the Virtual Boy Wario Land saga, though the first four episodes don't actually exist... at least not yet. It doesn't matter though, this game is awesome. Good luck finding an original copy though; despite a warm reception from both critics and gamers, only 25,000 cartridges were ever produced.
SpamBot 5000: Moves Wrestling. Remove the stress from coaching. 60+ cutting edge wrestling moves.