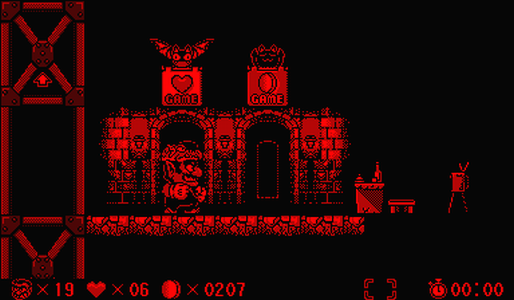 #9: Virtual Boy Wario Land
Released In: 1995
Developer: Nintendo
Publisher: Nintendo
Once, Mr. Wario was vacationing in the Awazon river basin when he spied some strange creatures entering a large waterfall. Mr. Wario followed them and discovered that there was a cave behind the waterfall that held a huge pile of treasure. The creatures tried to stop Wario from taking their treasure, but he made quick work of them. Then, just as the greedy anti-hero was about to grab the treasure, the ground collapsed beneath him, sending him deep into the earth. Now it is up to you: help Mr. Wario return to the surface and grab the treasure!
Syd Lexia: Virtual Boy Wario Land is a true classic. Sure, it had an infamously terrible American ad campaign and intentionally understated graphics, but graphics and commercials don't make a good game; gameplay and story do. This is my third favorite traditional platformer on the Virtual Boy, right behind Virtual Boy Wario Land and Virtual Boy Wario Land.

What makes Virtual Boy Wario Land really interesting is that while it is highly revered today, it was a huge flop when it was first released in the United States, especially considering it was published and marketed directly by Nintendo. But despite its commercial failure, the game managed to develop a fiercely loyal cult following, and its popularity began to grow through word of mouth; the inclusion of Wario in all those racing and sports games certainly didn't hurt either.
SpamBot 5000: Kittens! Support Our Safe, One-Of-A-Kind Hospital, Hospice & Adoption Center.