Revolution X: A Graphical Comparison
Here's the Steven Tyler encounter as it appeared in the arcade.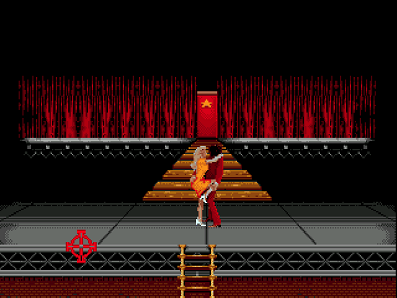 Here it is on the Sega Genesis.
Here it is on the SNES.
These screenshots were all taken from the exact same viewpoint, meaning that the arcade version lets you get a lot closer to Steven than its console counterparts do. This is largely due to the fact that Acclaim is trying to cover up their shitty porting job. You might also notice that there are ridiculous amounts of background details missing on the SNES and Genesis versions. The audio, which consisted mostly of Aerosmith tunes, was also abridged for the home systems. The bottom line is that this game simply did not translate well to the consoles.
Copyright © 2004 Syd Lexia. All Rights Reserved. This is SydLexia.com.